How To Explain the Origins of Life


Yue Mingyue, 2019



HowTo Explain the Origins of Life
gauze, pigment, 2019
How To Explain the Origins of Life is an extension of Mingyue Yue's Red Yarn series, which explores the meaning of life and existence.
Because there was not enough work table, so I chose to hang the yarn on the wall to paint. Cover the wall with only some hard paper in the work room, and then fix the yarn on it. To prevent the fuel from getting through the yarn and getting dirty on the wall.

I didn't expect that the paper under the gauze left traces of my paintings, which became part of my work.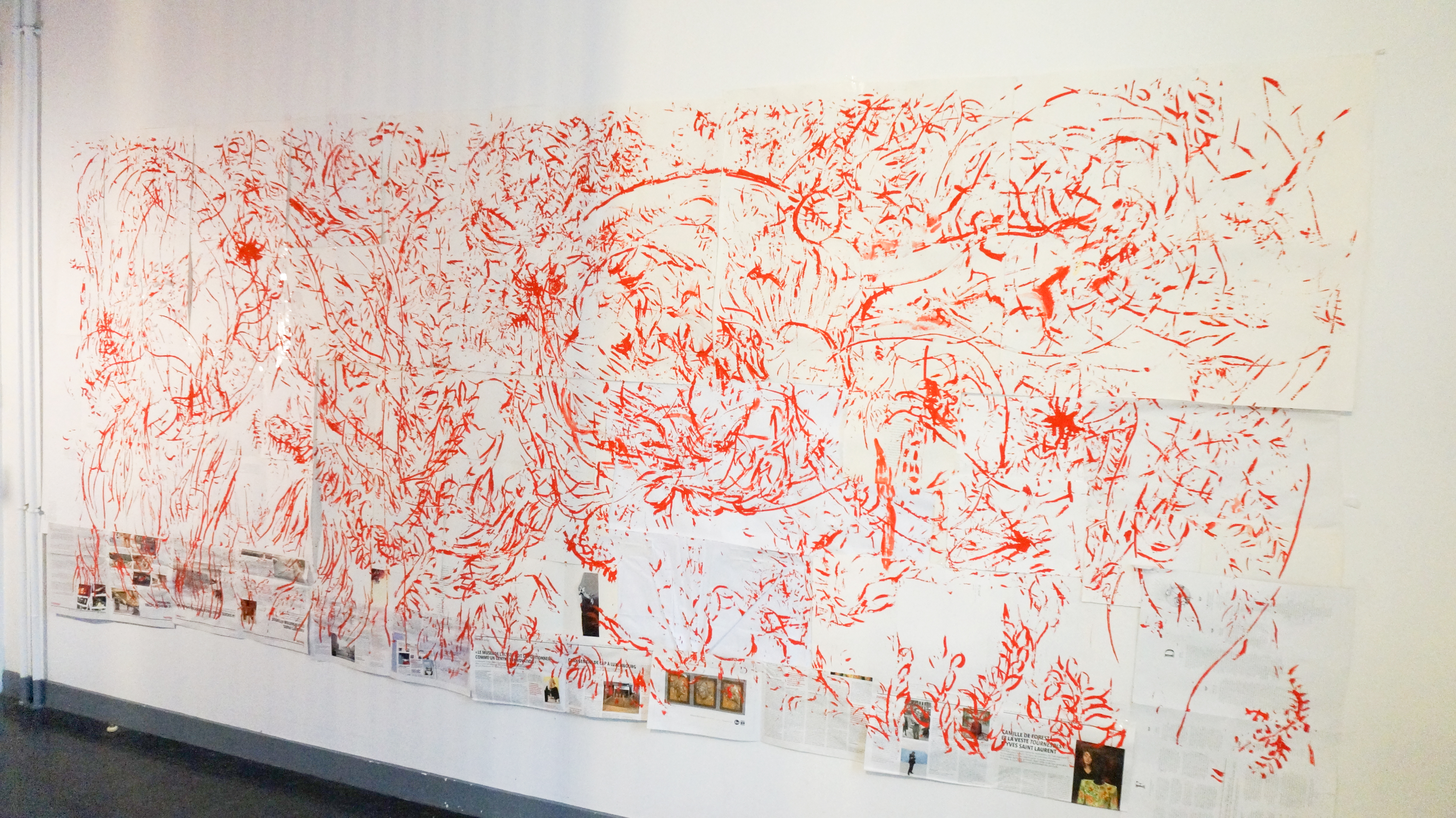 The work is suspended in the whole room, the patterns and materials are interlaced and overlapped. The surrounding hanging symbolizes the womb that breeds life, and traces of the origin and growth of life exist in the space.